Slash on His Favorite 'Living The Dream' Songs & More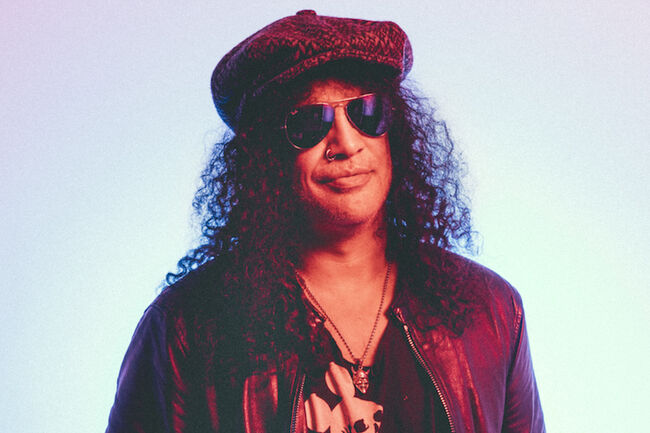 Iconic rocker Slash featuring Myles Kennedy & The Conspirators have officially given fans a new album: Living The Dream.
Living The Dream follows the band's 2014 album World on Fire, and features 12 new songs, including their single "Driving Rain" and other previously shared tracks like "Mind Your Manners" and "My Antidote."
Slash tells iHeartRadio of what it was like to make Living The Dream, "It was a lot of fun putting it together. We had a great time. We were working out of a studio that I just built and it was, you know, I missed the guys and we just went in there and just started kicking ass. It was fun."
The rock legend also opened up about some of his favorite Living The Dream songs, where the album title came from, a moment from the making of the LP that he'll never forget, and more. Read on below.
On His Favorite Living The Dream Songs:
"'The Great Pretender' is one of them. It was such a different kind of a song. Different. Very much of a departure as ... I know it's a cliché but one of these songs that was different than anything that we've recorded. And it came out really good and I'm pretty proud of that one. 'Call the Wild,' which is really cool. 'The One You Loved Is Gone' [is] something that I think instrumentally and vocally just came out really, really nice. [There are] lots of moments on the record that I'm proud of."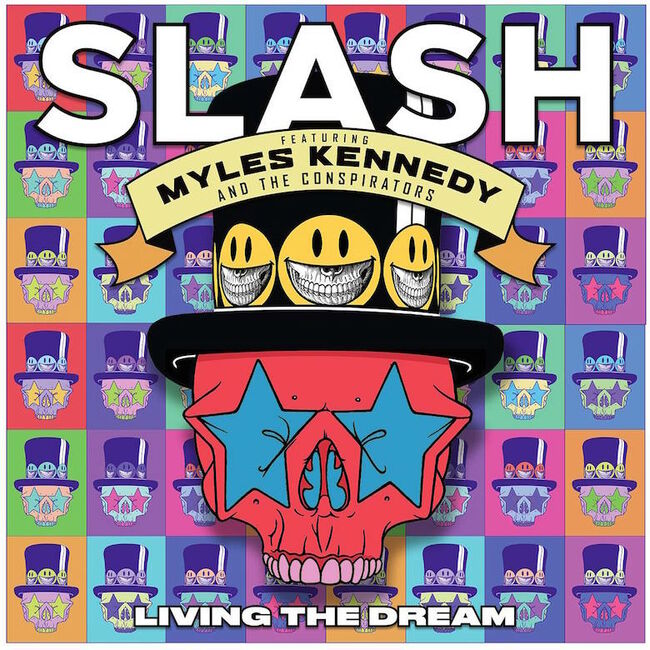 On the Most Memorable Moment from Making Living The Dream:
"I think the most memorable moment that we had making the record was doing the photo shoot for the record, and it was like a 110 degrees and we had to shoot it outside. And about five minutes into that, we were like, 'Oh f***, this was a bad, bad call.' It was bad. And so, when you see the picture, you can't tell it's outside 'cause this was this seamless, but it was in the backyard of the studio that we're working out [of] and we can all attest to how miserable that was."
On the Meaning Behind Living the Dream:
"I just named the album. I was trying to think of a good title for the album, and Living The Dream was an expression we use all the time. We use it in jest, but in the state of what's going on in the U.S., politically, and also other countries around the world, it seemed very sort of tongue-in-cheek funny to me. So that's where the title came from."
On the Meaning Behind Their Single "Driving Rain":
"Basically, it's just something that I think a lot of us professionals in the entertainment business had been through. When you leave your girlfriend, or it could be your wife, and you go off on tour. And she gets a little bit lonely and bored and frustrated and starts acting out, and starts to try and influence you coming back, and starts using all kinds of tools to do it. And then, in this particular case it was drugs. And using relapsing to sort of encourage you to come back."