Billy Corgan Gives His Thoughts on Green Day's 'American Idiot'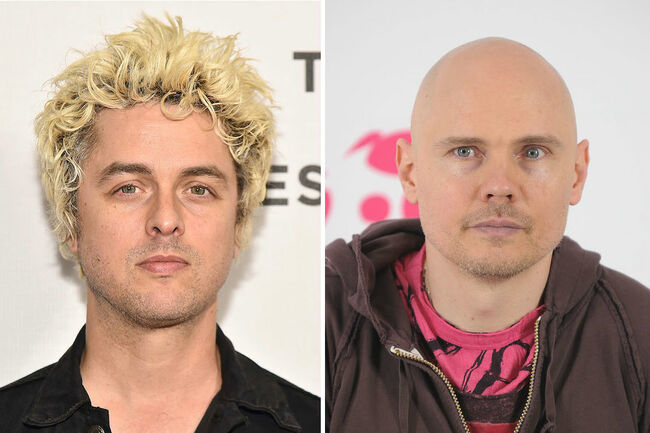 Billy Corgan has been divulging all sorts of juicy information during his recent Instagram Live Q&A's with fans. Through these sessions, we've found out that the Smashing Pumpkins are planning to reissue Machina/The Machines Of God and Machina II/The Friends & Enemies Of Modern Music as a single box set, that the band has an affinity for Alice in Chains, and most recently what Corgan thinks of another Billie — Billie Joe Armstrong of Green Day.
One fan asked the Smashing Pumpkins frontman if he thought Armstrong is as important to music as Kurt Cobain was in the '90s. ""BJ is up there with the greats, for sure," Corgan simply replied.
Another fan asked if he thinks Green Day's American Idiot is one of the last albums to really impact the culture, and Corgan didn't hesitate with his answer. "If we are talking about guitar-driven music that reached the masses, yes," he said. "And that album was what, 14 years ago?"
The album, which came out in 2004, was dubbed a rock opera by the band upon its release and went on to become Green Day's first No. 1 album. Since then, the album has been adapted into a Broadway musical and the band is in the works of releasing it as a movie on HBO.
Photo: Getty Images