Florida Residents Received 'Zombie Alert' During Power Outage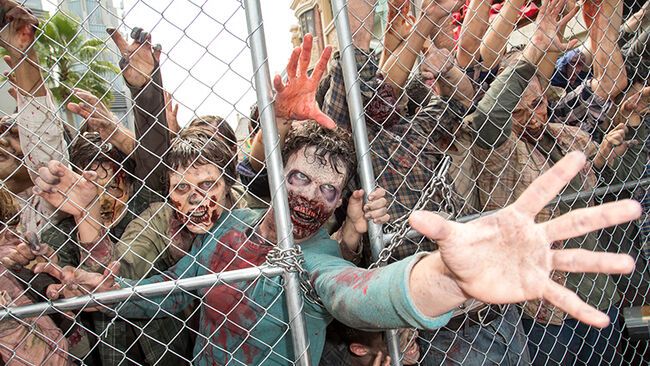 Residents of Lake Worth, Florida received a cell phone alert about a power outage in the area along with a "zombie alert." The automated message sent to customers warned them of a "power outage and zombie alert for Lake Worth and Terminus," which appears to reference the hit AMC show The Walking Dead.
The message continued, letting people know that "there are now far less than seven thousand, three hundred and eighty customers involved due to extreme zombie activity. Restoration time uncertain."
Lake Worth's spokesman Ben Kerr told the Palm Beach Post that city officials are investigating the incident. He explained that there are thousands of "pre-prepared" messages and that somebody, who is not a current or former employee, made edits to them.
Kerr said that "the system has been scrubbed and there will be no further zombie messaging."
Many residents likely did not get the alert, which went out at 1:41 am, until after the power was restored. The power company fixed the issue and restored power 27 minutes after the issue was detected.
Photo: Getty Images